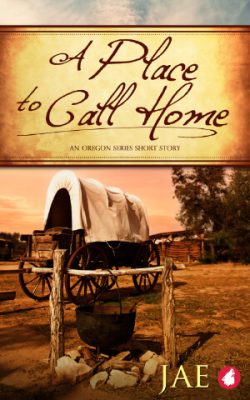 Together, Luke and Nora survived the hardships and dangers along the Oregon Trail, but now they have to build a new home and establish their new roles as life partners and parents.
"The Christmas Oak" is part of Jae's popular Oregon series and set right after Backwards to Oregon.
Pop star Leontyne Blake is about to introduce her new songs to her fans. But is her relationship with small-town nurse Holly ready for her return to the stage?
"Facing the Music" is a short story sequel to Jae's f/f romance Perfect Rhythm.
Chemistry teacher Regan and her childhood best friend, Kylie, are no strangers to visiting the principal's office.
When they were growing up, mischievous Regan often got them in trouble at school.
But this time, their trip to the principal's office has a very different reason: they need to tell Regan's boss that the gossip about them is no longer just rumors.
"The Principal's Office" is a short story sequel to Jae's sapphic friends-to-lovers romance Chemistry Lessons.
8 short stories about women-loving women
Eight authors of women-loving-women fiction have come together to reveal glimpses into the lives of some of their most popular characters.
Includes Jae's short story "Lucky Yellow Shoes," a mini sequel to her romance Wrong Number, Right Woman.
An anthology of sweet & sexy excerpts
First kisses are special, in romance novels and in real life. That's why they deserve a book of their own.
This is an anthology full of first-kiss scenes, with excerpts from 55 popular authors of sapphic romances such as Lee Winter, E.J. Noyes, Lola Keeley, Jae, T.B. Markinson, Aurora Rey, Cara Malone, Clare Lydon, Harper Bliss, and many more.
Some of these kisses are sweet and tender, some are hot and passionate, but they are all unforgettable and change the characters' lives forever.
Sign up to Jae's reader newsletter
Sign up to Jae's monthly reader newsletter to be the first to find out about new releases, special offers, giveaways, and other exciting news. You'll also get Jae's short story "The Romance Bet" as a welcome gift.