A free holiday novella
When Lena starts finding little gifts on her doorstep, she assumes they are from a Secret Santa.
Her neighbor, Caroline, can't figure out how her stuff keeps disappearing until she catches Lena's cat in the act of stealing from her.
The matchmaking feline forces them to meet up every day to return the loot. Soon, neither woman minds the cat burglary anymore…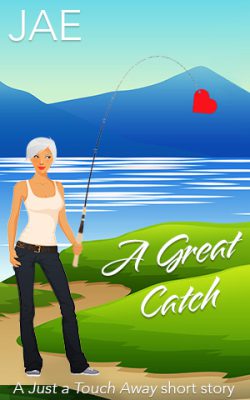 Being the girlfriend of a professional cuddler isn't always easy. When aloof ice queen Winter joins her partner's family for the weekend, she expects a lesson in fly-fishing but gets important relationship advice instead.
"A Great Catch" is a short story sequel to Jae's newest romance, Just a Touch Away.
Denny is planning to propose to Eliza on Christmas Day, but she needs some help finding the perfect ring. Will it all go according to plan, or will she end up being the one surprised? 
"Lucky Yellow Shoes" is a short story sequel to Jae's light-hearted sapphic romance Wrong Number, Right Woman.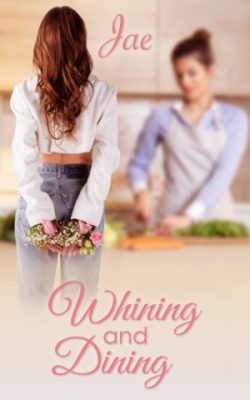 Lucia Sorrentino may come from a long line of chefs, but her attempts in the kitchen always turn into a recipe for disaster. Unfortunately, she's just as untalented when it comes to her love life. She calls on her best friend, Remy, to help her wine and dine a woman. Will it become another cooking nightmare, or can she pull it off?
Sign up to Jae's reader newsletter
Sign up to Jae's monthly reader newsletter to be the first to find out about new releases, special offers, giveaways, and other exciting news. You'll also get Jae's short story "The Romance Bet" as a welcome gift.