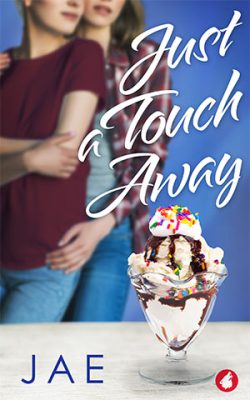 An ice queen's frosty façade is melted by the power of touch
Hannah Martin has an unusual job: she's a professional cuddler. While she has a big heart for her clients, she hasn't found someone special to snuggle up to in her personal life.
Winter Sullivan isn't looking for love. She's an aloof workaholic who's built walls of ice around herself. She would rather drive toothpicks under her fingernails than cuddle, and she certainly doesn't want to share her space with anyone.
When Winter's estranged father dies, he leaves her one last surprise: she and Hannah, a perfect stranger, will inherit a building together. But there's a catch: first, they have to live together for ninety-two days.
Winter is determined to dislike her rival, but soon finds Hannah isn't what she expected at all. Thanks to a hilarious doormat war, a cuddle dare from Winter's half sister, and a kiss in the most unusual of places, the frosty fortress around her heart begins to melt. 
Will she be able to accept that love might be just a touch away?
Tropes & themes: ice queen romance, enemies-to-lovers romance, forced proximity romance, slow-burn romance, age-gap romance, opposites-attract romance, lesbian character, pansexual character, neurodivergent character (aphantasia).
Length: 120,000 words
Publication date: August 23, 2022
Awards:
GCLS Literary Award winner 2023 (Ann Bannon Popular Choice Award – silver)
Readers Favorite' Award (bronze medal) in the LGBTQ fiction category
International Book Award finalist 2023 in the LGBTQ+ fiction category
GCLS Literary Award finalist 2023 (contemporary romance – long novels)
I Heart SapphFic – Best Book of the Month April 2023 in the audiobook category
I Heart SapphFic – Best Sapphic "Forced Proximity" Romance (third place) 2022
The Lesbian Review "Highly Recommended" Books
Reading companion: If you'd like to look at pictures of places, yummy dishes, and cuddle positions mentioned in the book while you read, check it out here.
Readers Favorite
"This is my first time reading a work by Jae, and she certainly sets the bar high when it comes to writing LGBTQ fiction. … The charming and witty effect of Just a Touch Away is what sets it apart as a must-read."
❤
Women Using Words
"Just a Touch Away is simply the most lovely romance in every possible way. In fact, it just might be Jae's best to date, and that's saying something because all of her stories are quite good!"
❤
Hyperactive Bookworm
"The most hilarious levels of brilliance. I laughed so hard!"
❤
LESBIreviewed
"Jae has delivered the most amazing slow burn romance, with a fantastic premise and two completely unique characters that completely captured my imagination and my heart."
❤
"One of the many things Jae does so well is create characters who have depth and substance. … I loved watching the frost begin to melt as the book progressed. … I too enjoyed the humor sprinkled throughout the book."
❤
"The author balances the tension of their forced proximity with a good dose of humour which includes a very funny doormat war."
❤
"This book has lifted my mood in a way no other has this year. Hannah was kind and caring, and had a heart so big, she could have cured a whole city of the blues. Winter on the other hand was the quintessential Ice Queen who needed the right woman to melt her apparently stone cold heart. Jae hit the right balance with Winter, in that she made her vulnerable and not unlikable. I was rooting for the pair from the start."
❤
"The story includes many funny moments and hilarious yet sarcastic replies to it. Let's be honest, the doormat scene was perfection, just to name that one."
Sign up for Jae's reader newsletter
Sign up for Jae's monthly reader newsletter to be the first to find out about new releases, free books, special offers, giveaways, and other book-related news. You'll also get a short story as a welcome gift.