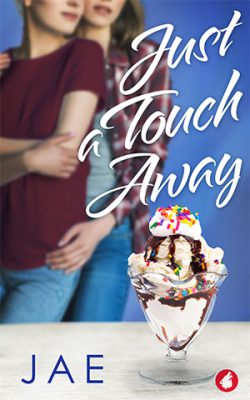 An ice queen's frosty façade is melted by the power of touch
Hannah Martin has an unusual job: she's a professional cuddler. While she has a big heart for her clients, she hasn't found someone special to snuggle up to in her personal life.
Winter Sullivan isn't looking for love. She's an aloof workaholic who's built walls of ice around herself. She would rather drive toothpicks under her fingernails than cuddle, and she certainly doesn't want to share her space with anyone.
When Winter's estranged father dies, he leaves her one last surprise: she and Hannah, a perfect stranger, will inherit a building together. But there's a catch: first, they have to live together for ninety-two days.
Winter is determined to dislike her rival, but soon finds Hannah isn't what she expected at all. Thanks to a hilarious doormat war, a cuddle dare from Winter's half sister, and a kiss in the most unusual of places, the frosty fortress around her heart begins to melt. 
Will she be able to accept that love might be just a touch way?
Tropes & themes: ice queen romance, enemies-to-lovers romance, forced proximity romance, slow-burn romance, age-gap romance, opposites-attract romance, lesbian character, pansexual character, neurodivergent character (aphantasia).
Length: 120,000 words
Publication date: Available everywhere on August 24, 2022
Sign up to Jae's reader newsletter
If you'd like to get an email as soon as the book is out, please subscribe to my monthly reader newsletter.