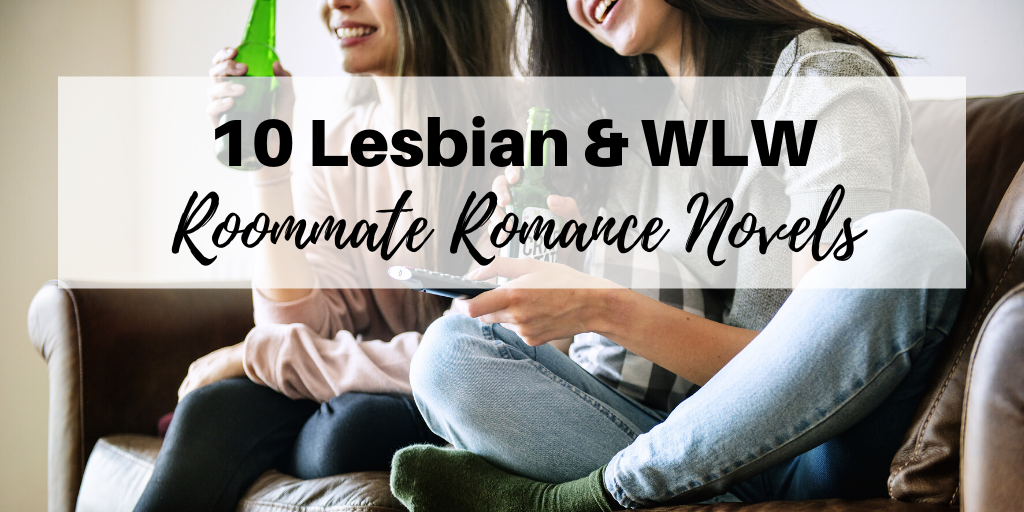 When I first set out to write my latest romance, The Roommate Arrangement, I started to wonder: Are there other WLW or lesbian roommate romance novels out there? At first, I couldn't think of any, then one or two came to mind. Definitely not enough for such a fun romance trope! Sharing living space with a hot stranger or someone you thought was just a friend, cuddling on the couch, or accidentally walking in on each other naked…that just screams romance, right?
So I did more research and asked the avid readers in my Facebook Reader Group and finally came up with this list of 10 WLW & lesbian roommate romance novels.
Here are our top 10 picks:
All I Want for Christmas by Clare Lydon
This Christmas, Tori Hammond is on a mission to find love. Her ideal present under the tree would be a shiny new girlfriend, so Tori gives herself one month to find that special lady by December 25th. Christmas spells romance and she's going to grab some.
Available at:
All That Matters by Susan X. Meagher
Dr. Kylie Mackenzie's happily gay, Blair Spencer's happily straight. Their friendship is so intense friends and family start to question whether they're setting themselves up for heartache. The question is whether each woman can change her view of both herself and her needs. The answer is All That Matters.
Available at:
Just Three Words (SoHo Loft Series) by Melissa Brayden
Sometimes the one you want is the one you least suspect… Accountant Samantha Ennis craves order and structure. As the bookkeeper at the boutique advertising agency she owns with her three best friends, it's her job to apply logic to the chaos. When one of those best friends, laid back Hunter Blair, moves in to share her loft apartment, Sam's carefully organized world is thrown wildly askew.
Available at:
Crystal's Heart by BL Miller & Verda Foster
Crystal Sheridan is a professional stripper, an alcoholic, a drug user, and homeless. Laura Taylor is a lesbian, professional writer, obsessive tidier, and control freak. Fate brings them together as improbably housemates. Can Laura and Crystal break through their carefully constructed walls against the past and learn to get along and start to embrace life again?
Available at:
The Roommate Arrangement by Jae
Comedian Steph hopes to finally get her big break in LA. But to afford the rent, she needs a roommate. Enter Rae, a former cop guarding her wounded soul behind a tough exterior. At first, they clash horribly, but bit by bit, Steph breaks through the walls Rae has built around her. Falling in love is no laughing matter in this opposites-attract lesbian romance with a bit of fake relationship.
Available at:
Sunsets and Shades by Erica Lee
Grace Harper is a hopeless romantic hanging on every word of the lesbian romance novels she reads.  When Grace's childhood best friend, Leah, suggests that she comes to Philly to get space from her ex, it seems like the perfect opportunity to start over, especially since Leah's roommate is none other than Laurel Lake, Grace's favorite romance author. Grace quickly learns that people aren't always how they appear online and is disappointed to find that the real Laurel Lake (Kinsley Scott) is actually rude and vulgar and, unfortunately, irresistibly sexy. There is also much more to her than meets the eye, and as the two grow closer, her tough exterior is quickly stripped away, revealing much more than Grace ever bargained for.
Available at:
Sweat Equity by Monica McCallan
Avery Simmons' life is in a rut. As the co-founder and creator of a lesbian dating app meant to help people find love, or at least a fun fling, the irony isn't lost on her.
Personal trainer Charlie Grant wants nothing more than a clean slate and a fresh start from her old life in New York City. One of her oldest friends offers an extra room in her San Francisco duplex, but Charlie quickly finds out that it comes at an unforeseen cost.
Available at:
Tricky Wisdom by Camryn Eyde
Darcy Wright is a closeted lesbian who has been infatuated with her best friend, Taylor, since junior high. Leaving her small Minnesota town for Boston in a quest to become a doctor, she moves in with fellow med-student Olivia Boyd, a neurotic, anal, gigantic thorn in the side. The first year of medical school is a nerve-wracking encounter in medicine, learning lessons the hard way, and romance.
Available at:
Up on the Roof by A.L. Brooks
When a storm wreaks havoc on bookish Lena's well-ordered world, her laid-back new neighbor, Megan, offers her a room. The trouble is they've been clashing since the day they met. How can they now live under the same roof? Making it worse is the inexplicable pull between them that seems hard to resist. A fun, awkward, and sweet British romance about the power of opposites attracting.
Available at:
"Rule 4" by Cheyenne Blue
Sam is a chef by trade and couch potato by nature. Joanna is a lawyer by trade and athlete by nature. But in one of those random friend-of-a-friend moments, they've ended up as roommates. Opposites can and do attract. There's just one problem: Sam is determined to stick to rule 4: never seduce a roommate.
Available at:
You can get this cute short story (along with three others) for free when you sign up to Cheyenne's reader newsletter. Go to cheyenneblue.com and scroll down to the "want a free book?" box at the bottom of the page. You'll get "Rule 4" and three other short stories emailed to you.
Roommate Romance Chat
I invited several of these authors to a Roommate Romance Chat in my Facebook Group for readers. We will be talking about roommate romances and lesbian fiction in general.
If you'd like to chat with authors such as Melissa Brayden, Susan Meagher, Clare Lydon, A.L. Brooks, Camryn Eyde, Erica Lee, and Monica McCallan, join us for the Q&A on Sunday, November 17, from 2 to 4 p.m. EST. You can ask questions and win an ebook or two!
Here's the link to the Facebook group: https://www.facebook.com/groups/JaeReaderGroup/
Here's the starting time for different time zones:
Los Angeles (PST): Sunday, November 17, 11 a.m.
New York (EST): Sunday, November 17, 2 p.m.
London: Sunday, November 17, 7 p.m.
Germany (Central European Time): Sunday, November 17, 8 p.m.
Melbourne: Monday, 6 a.m.
I'm looking forward to a fun chat!