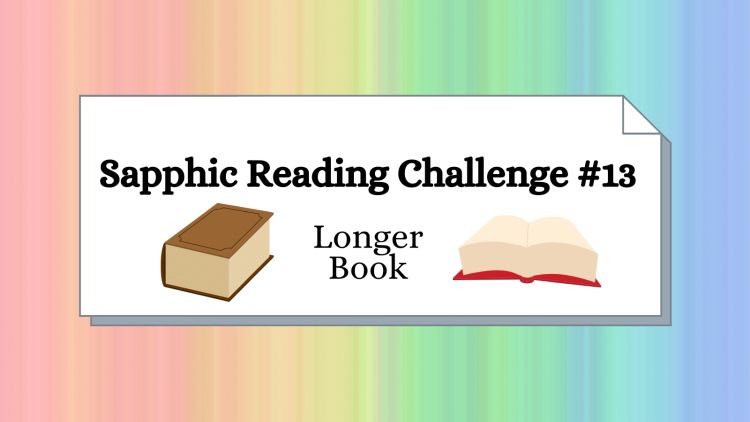 This week's Sapphic Reading Challenge category features longer books. Of course, "longer" is a pretty subjective term. For this reading challenge, "longer" means any book that is at least 120,000 words. 
Publishing professionals define the length of a book by its word count, not by the number of pages. That's because the page count can be misleading since the number of pages depends on the font, the font size, the margins, the page size, etc. 
If you can't find the word count for the book you'd like to read, go for books that have at least 350 pages. 
If you listen to audiobooks, pick one that has a length of 12 hours or more.