It's time for the next Pride edition crossword puzzle! This week's puzzle features f/f books with characters on the asexual spectrum—some are asexual, some are demisexual, and others might be somewhere along the ace spectrum.
It wasn't easy to find 15 f/f books featuring ace spectrum characters because there still aren't many of them, especially not books about asexual women. Asexuality is still an "invisible" and not very well-known sexual orientation, so before you tackle the crossword puzzle, let me talk for a minute about what "asexual" and "demisexual" and "ace spectrum" mean. Keep in mind that everyone has a slightly different definition of what being asexual means to them!
The most important thing to know is that asexuality is a sexual orientation that exists on a spectrum.
On one end of the spectrum are asexual (also called "ace") people, who do not experience sexual attraction.
On the other end of the spectrum are allosexual people, who do experience sexual attraction. Allosexual people are people who are not asexual.
Somewhere along the spectrum, in the "gray area" between asexual and allosexual, are gray-asexual people, who are a diverse group of people who fall under the asexual umbrella. Gray-asexual people experience sexual attraction either rarely or only under certain circumstances.
Part of that group are demisexual people, who experience sexual attraction only after they have developed an emotional connection with someone.
You can still solve previous puzzles & win ebooks!
If you haven't solved all the previous puzzles yet, you can still do so! For every solution you send in, you get an entry into the drawing for the grand prize.
So, here's the f/f books with asexual-spectrum characters puzzle:
You can either download the crossword grid by right-clicking on the picture below or download the PDF with the crossword grid and the clues. You don't necessarily need a printer to play. You don't need to send in the filled-out puzzle; all you need to do is email me the solution phrase.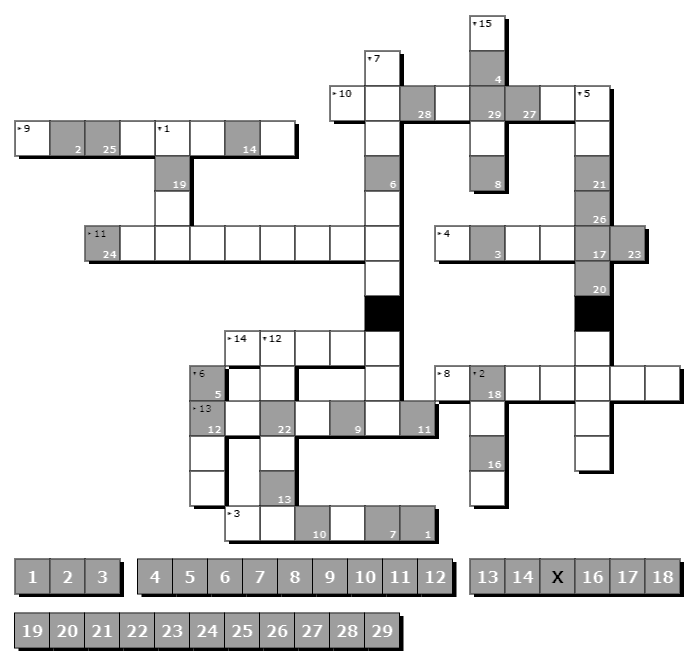 Here are the clues for the f/f books with asexual-spectrum characters puzzle:
Rising from Ash by Jax Meyer: What's the name of Ash's best friend?
Learning Curves by Ceillie Simkiss: What kind of music makes Elena anxious?
Thaw by Elyse Springer: What animal nickname does Gabrielle call Abby when they first meet?
Tarnished Are the Stars by Rosiee Thor: What is the name of Anna's village?
Perfect Rhythm by Jae: What is Leo carrying the first time she meets Holly (again)?
Ardulum by J.S. Fields: What is the name of Neek's homeworld?
An Unfortunate Incident by KT Brodland: What is Cat's occupation?
Finding Aurora by Rebecca Langham: What is the name of the city which has been put under an eternal sleep?
The Book of Promises by Tammy Bird: What's the name of the high school?
Moon-Bright Tides by RoAnna Sylver: What is Riven's nightmare about?
Chameleon Moon by RoAnna Sylver: What is Rose's job?
The Sting of Victory by S D Simper: What is the name of Flowridia's mother?
No Parking by Valentine Wheeler: What is the full name of Marianne's young trans employee?
Outcaste by Fletcher DeLancey: What nickname does Rahel's best friend go by?
Life Minus Me by Sara Codair: What does Mel wish she had?
Check back for hints
If you are struggling to solve the puzzle, check back this weekend. I'll invite the authors to post hints in the comments section of this blog that will help you solve the puzzle. Some authors will also drop by my Facebook Reader Group to give you some hints.
Send me the solution to be entered into the drawing for the f/f books with asexual-spectrum characters puzzle
Once you solved the "asexual-spectrum characters" puzzle, send me the solution phrase, and you'll be entered into the drawing for an ebook copy of:
To be entered into the drawing, send me the solution by July 11, 10 a.m. CET. I'll draw the winners using a random numbers generator.
You'll also be entered into the drawing for the grand prize at the end of the year, with a chance to win a book package, plus an autograph book full of autographs of popular WLW & lesbian fiction authors.
You'll find my email address on my contact page.
Subscribe to this blog to get future F/F Fiction Crossword Challenge posts
If you'd like to get all future Crossword Challenge posts sent to your in-box, subscribe to my blog.
Happy reading and crossword-puzzling!
Jae